Helping with all of your financial needs....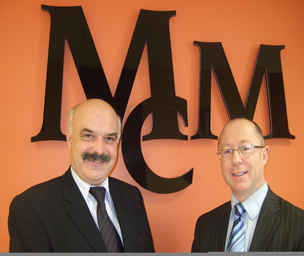 Offering tailored solutions for you and your business, not just crunching numbers...
At MCM Accounting we believe that a great accountant does not just crunch the numbers and fill in the forms, we want to help your business succeed and grow and maximise your profits whilst minimising outgoings.
We support new and existing businesses in this quest, so why not call us today !
Our History
We are a no nonsense, straight talking Chartered Accountancy firm which is entirely focused on our client's needs, be they PAYE taxpayers, sole traders, Not for Profit Organisations or small to medium sized Companies.
We have an innovative and business driven approach to delivering results to YOUR business...
If you want us to help you, please call MCM Accounting today on (057) 935 1052 or e-mail john@mcm-accounting.com
Why Consider Us ?
Here's why !

• We never forget who pay our fees and whose interest we represent. If we cannot put you first
we do not accept the assignment !

• Our fees are competitive and we always provide excellent value for money

• We agree fees prior to the commencement of assignments

• You will receive honest and technically sound advice

• We will listen to you

• You always have access to a partner

• Naturally, as a firm of Chartered Accountants, you will receive the best possible advice.
Changing Accountants ?
It is quite and easy process to change accountants. You can request that we write to the outgoing accountant seeking standard professional clearance or alternatively you should advise your previous accountant by letter or telephone that you wish to change to us.

The outgoing accountant is then obliged to pass on the information we require provided professional clearance is given.
Be willing to make a change and switch accountants, its good to be the best and most profitable decision you could make !